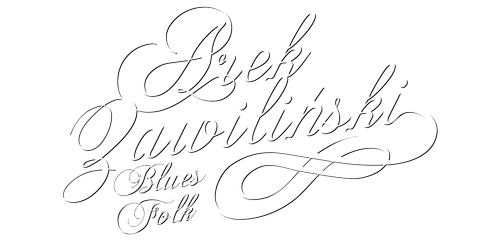 Arek Zawiliński began his musical journey in his home town, Gorlice, where he was learning to play the guitar. As the time passed by, he came to the conclusion that this instrument is the thing so together with friends, fans of loud and not necessarily tuned instruments, he started a new band, then another and so on. When guitars started to be in tune and it seemed that music is going on, it came to parting and he started an independent search for a place in this enormous world.
Arek moves to the other part of the country, which is Szczecin. He finds Free Blues Club and he cannot believe in his luck. Arek convinces the manager of the club that he is a great blues musician and the same evening he presents his own songs on the stage in front of demanding blues audience. Next two years of his stay in Szczecin are filled with sleepless nights full of jamming in the club. During that time Arek joined Blue Crow band, and a rock band called Dzika Cherry (Wild Cherry), and in the meantime he played with musicians from Jerry's Hole Band. The time in Szczecin was a kind of music academy for Arek that every blues fan may wish.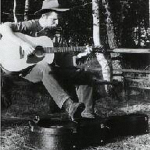 In 1999, he was invited to a recording session with Zabrzańska Orkiestra Rockowa (Zabrze Rock Orchestra). It was a soundtrack for a documentary "To są inne światy". Jozef Skrzek, a famous Polish musician, also took part in that session. In 2000, Arek said that "I want to make my music more genuine," and soon he took off to Amsterdam where he polished his skill while playing in the street and fell in love with the sound of resonator guitar. After his return Arek joined a blues band in Gorlice and members called it Kropla Życia "(A Drop of Life). The band plays many concerts, records and in short it is being noticed on the market. In the meantime a project called Na Drodze (On the Road) begins, and Arek starts to play his acoustic songs.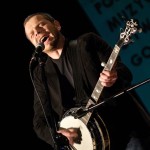 Endless inspiration drives Arek to play his songs on various festivals where he is noticed and awarded many times. The most important events include: Zajazd Bardów – Gołdap, Ogrody Piosenek – Lublin, Oranżeria – Radzyń Podlaski, Studencki Festiwal Piosenki – Kraków, FAMA – Świnoujście, Poetycko Muzyczna Bitwa Pod Gorlicami, Piosenkarnia – Kraków, performance in the Muzyczne Studio PR im. Agnieszki Osieckiej at Polish Radio Trójka. Arek also won the first prize in the guitar category at the festival Zaczarowany Świat Harmonijki – Poznań.